Business is back, cruising expectations have changed and customer confidence has skyrocketed. One thing is certain, cruising is on an upward trajectory. The 2023 conference theme "Forward Momentum" will shape our thematic thinking around this year's conference discussions with a focus on the future of cruising and what the momentum means for both short-term and long-term innovations and business plans.
As the leading flow solutions provider, GF Piping Systems is focused on making the maritime industry cleaner and greener with lightweight, corrosion-free plastic piping systems to meet the global decarbonization challenges.

Forward Momentum - Sustainable water solutions for marine
At Seatrade, you will learn how GF Piping Systems' lightweight and corrosion-free flow solutions help shipbuilders, owners, and operators to reduce the environmental impact of cruise ships by choosing the suitable piping system materials.
Highlights at booth #775
Visit our booth #775, to learn more about our latest innovations and their environmental benefits compared to traditional metal piping solutions.

Meet the Experts
With our global presence and dedicated marine specialists with year-long experience supporting customers switching from metal piping solutions to thermoplastic piping systems, we help our customers at every project step, from planning to commissioning. Please meet us at Seatrade Cruise Global, and don't miss the opportunity to speak to our local and global marine experts. Meet five of them here on the website already:
Roberto Chiesa, Head of Business Development GI Marine
Roberto Chiesa is the Head of Business Development Marine at GF Piping Systems. He started his career with GF in 1994, working closely with marine and offshore customers to understand application challenges and develop solutions to overcome them. During the last two decades, he supported customers around the globe in converting from traditional materials to new, corrosion-free piping technologies.
Eric Arenas, Marine Technical Director, Americas
Eric Arenas is the Marine Technical Director at the GF Piping Systems office in Davie and your primary contact point in the US for queries about piping systems on board. With more than 25 years of experience in the marine industry, Eric understands customer challenges and how to find long-lasting, sustainable solutions.
Staffan Magnuson, Sales Manager GI Marine, Sweden
The sales manager Staffan Magnuson has 39 years of experience with thermoplastic piping systems. With his customer- and solution-oriented approach, he supports and consults marine customers in Northern Europe and across the globe with new build and retrofit projects.
Andrew Jenkins, Sales Manager GI Marine, UK & Ireland
With a primary focus on Ireland and UK, Andy Jenkins has 20 years of experience with thermoplastic piping systems for maritime and offshore applications. He is a local contact point for global projects, with excellent connections to our partners in the Americas and Asia.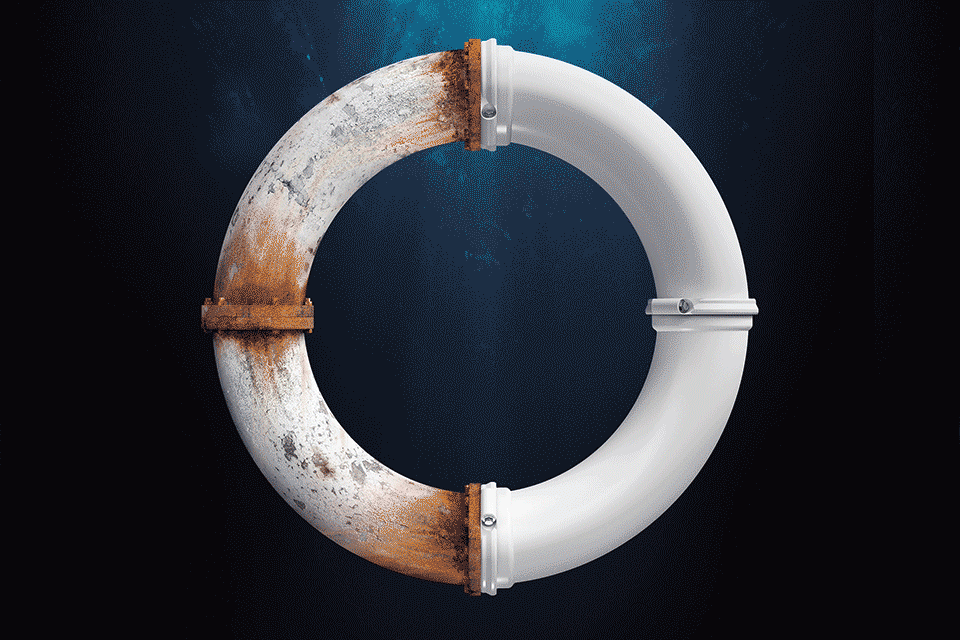 Embrace the cold: Make your cooling circuit more efficient with robust pre-insulated plastic piping systems. Designed and optimized for fast and easy installation and at least 25 years of operations with zero interruptions and maintenance. The reliable and efficient alternative to post-insulated metal piping systems.
 
SeaDrain White Marine Drainage
See the difference a corrosion-free drainage system can make on your ship: Lighter in weight, lighter on maintenance requirements, lighter on installation time and labor, and lighter in lifetime system costs. SeaDrain White is the new best-in-class piping system solution for marine passenger vessels' black and grey water applications.
 
Beats metal in every round: The new Butterfly Valve 565 helps to optimize piping systems built for water applications onboard. The new Butterfly Valve 565 is made of high-quality plastics that protect it from corrosion and abrasion. Thanks to their material characteristics and design, the valves are 60% lighter than metal alternatives and allow easy and direct replacement.