Ease and speed of installation
Lightweight matters
Pre-insulated plastic piping systems weigh up to 60% less than post-insulated metal piping systems
The lightweight makes it easier and safer to handle on site
Installation is quicker and less labor intensive
Reduces the structural weight
Allows for installation of more equipment on the roof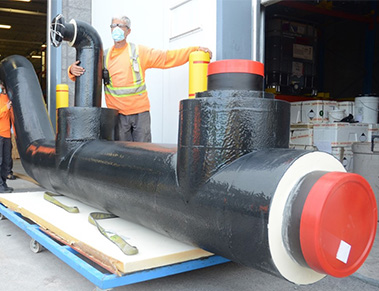 Custom fittings and pre-fabricated spool pieces can be supplied to shorten the installation time even more.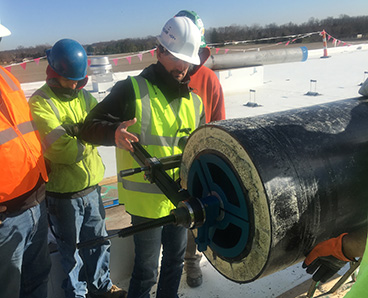 On-site training and installer certifications are included to ensure the quality of installation, less material usage and an overall quicker install.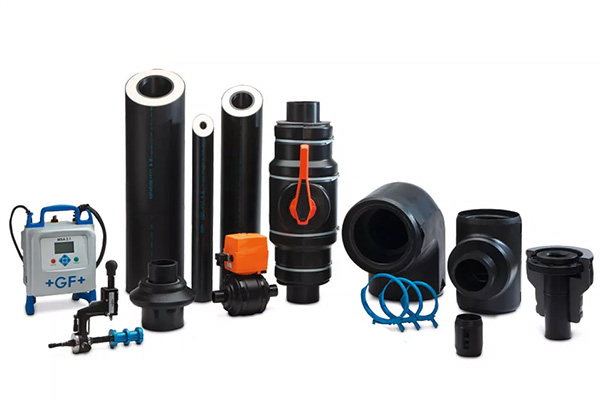 A wide range of pre-insulated pipes, valves and fittings is available for an easier and faster assembly.
Can a pre-insulated plastic pipe be installed in less time than a post-insulated stainless steel pipe?