Find everything you need to know about your existing or planned piping installations in our extensive Planning Fundamentals. Simply click on the document related to your business area and fill out the form to download the documentation: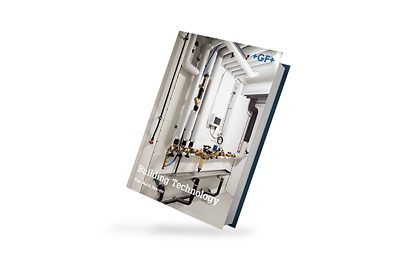 Building Technology
Planning - building - operating: the building technology planning fundamentals are the technical framework for the entire process from planning and installation to the commissioning of drinking water, compressed air and wastewater installations. 
The chapter "Basics" also contains comprehensive information on the media water and air as well as on the various materials and connection techniques. The planning manual contains all technical data and installation instructions for all GF Piping Systems building services systems. 
Media, materials and jointing techniques
Drinking water installations
Compressed air installations
Wastewater installations
Insulation and fire protection
Operation of drinking water installations
Industry
The Planning Fundamentals for Industry contain the entire expertise on industrial piping systems of GF Piping Systems and is divided into two books.
The first book "Dimensioning and Installation" describes and explains the essential basics for planning, product selection, processing as well as installation of pressure piping in industrial applications. The second book "Process Automation" contains information on valve types and the technical information on all valves. In addition, it covers the matching actuators, measurement and control technologies with selection of the right measurement system, as well as information on networking and communication.
Piping solutions for industrial applications
Plastic pipe materials and their sizing and installation
Valves and suitable actuators
Measurement and control technology
Network and communication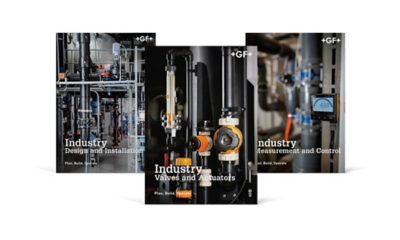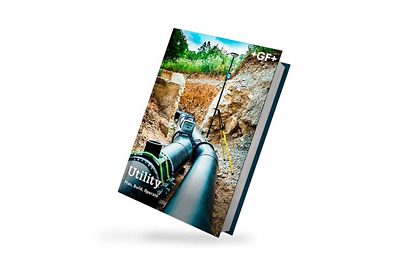 Utility
As a leading provider of piping systems in plastic, we offer our customers not only reliable products, but also a comprehensive package of services. Our support ranges from a comprehensive technical manual or the extensive CAD library to an international team of experts, who work closely together with local sales companies. And when it comes to implementing a project, our customers additionally benefit from a wide range of training courses, either on site or in our modern training centers worldwide.
Chemical Resistance
CAD Library
Technical support
Online and mobile calculation tools
Specialized Solutions