With Specialized Solutions, GF Piping Systems supports the design and installation of state of the art plastic piping systems, so that owners and planners can concentrate on their daily business without interruption. GF Piping Systems is present every step of the way, from providing planning support on new projects to testing the condition of old systems.
GF Piping Systems and its Specialized Solutions cover every aspect of a project's process, from the design phase all the way through to installation and maintenance: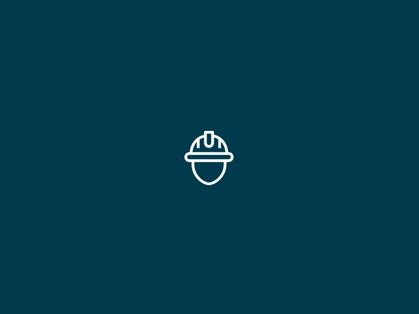 Engineering: Increase the efficiency of your project with the tailor-made analysis packages from GF Piping Systems and decide which offer is right for you according to your needs. You have the choice between Project Analysis and Advanced Engineering, thus always receiving the appropriate support in every phase of your project. 
Custom Product Design and Prefabrication: Having your individual needs and application in focus, our customizing teams forge the solution that fits you best, developing custom-made parts to complete systems or special solutions produced in small series, individual consulting and off-site prefabrication. Through our global network of flexible locations, we offer a wide range of comprehensive solutions. 
Digital libraries: The libraries cover three key areas for the design, creation, and maintenance of a project: Building Information Modeling, the Plant Design Software, and the CAD Library, helping you reduce costs and construction times.
Preparation and implementation
Commissioning and operation
Track & Trace: Track & Trace is a cloud-based field data collector, supporting you with a wide range of online functionalities to streamline your decision-making processes throughout the implementation and operation of any kind of project. 
Condition Analysis: Integrity of a piping system is essential for owner/operators of water, gas and chemical process plants. GF Piping Systems specialists can checkup welds on the field or inspect samples in our state of the art accredited materials testing laboratory offering a 'Fit for Service' certification via microscopic analysis, visual inspections and practical testing. This attention to detail enables informed decisions throughout a project's operation.
Training: GF Piping Systems instructional courses to help you teach your customers and their installers essential knowledge for the welding of pipes and piping components, as well as an in-depth understanding of butt and electrofusion connections. With Specialized Education from GF Piping Systems, we help prevent damage before it occurs, with well-trained and qualified installers. 
The transition to the use of plastic piping systems is an inevitable process for any company aiming to position themselves at the forefront of their field. With over 60 years of experience with plastic, GF Piping Systems provides all the expertise and equipment necessary for a smooth installation and operation. Our range of Specialized Solutions covers every aspect of a project's process, from the design phase all the way through to installation and maintenance. Construction projects come with a number of challenges. By trusting GF Piping Systems as a partner, you can avoid costly interruptions or even failure of your operation. 
From the outset, the GF Piping Systems design offering ensures planners have a clear, intelligent overview, with integrated plastic expertise provided by state-of-the-art programmes and an expert team. Excellent training and documentation technology ensure installers can perform at their best, implementing a reliable system with a monitored workflow and eradicating any potential for failure.
In order to ascertain the state of piping systems and welds, high-precision testing and analysis eliminates any doubt about the condition of a system and provides the necessary information to decide on replacement for optimum economic performance. Specialized Solutions simply provides the all-round package for worry-free installation and operation.